This spring we're cruising the coastal lines of the Baltic Sea with our new sea blue Wheelström x DROPP e-bikes!
We're happy to share that we've created our first line of co-branded e-bikes together with DROPP water, a social enterprise working for the environmental rehabilitation of the Baltic Sea. Through creating an e-bike together, we hope to bring awareness to the condition of the Baltic Sea in an easy, environmentally friendly and fun way. For every sold bike we will donate 200€ to Baltic Sea research.
The idea for the co-lab was born on a beautiful summer's day, when Rina, Wheelström's co-founder,  and Amanda, founder of DROPP, happened to meet in Hanko. Realizing that both companies are actively trying to support eco-friendly choices in our everyday life, they decided to join forces. And here we are, less than a year later, with our new cool Wheelström x DROPP e-bikes ready to hit the roads.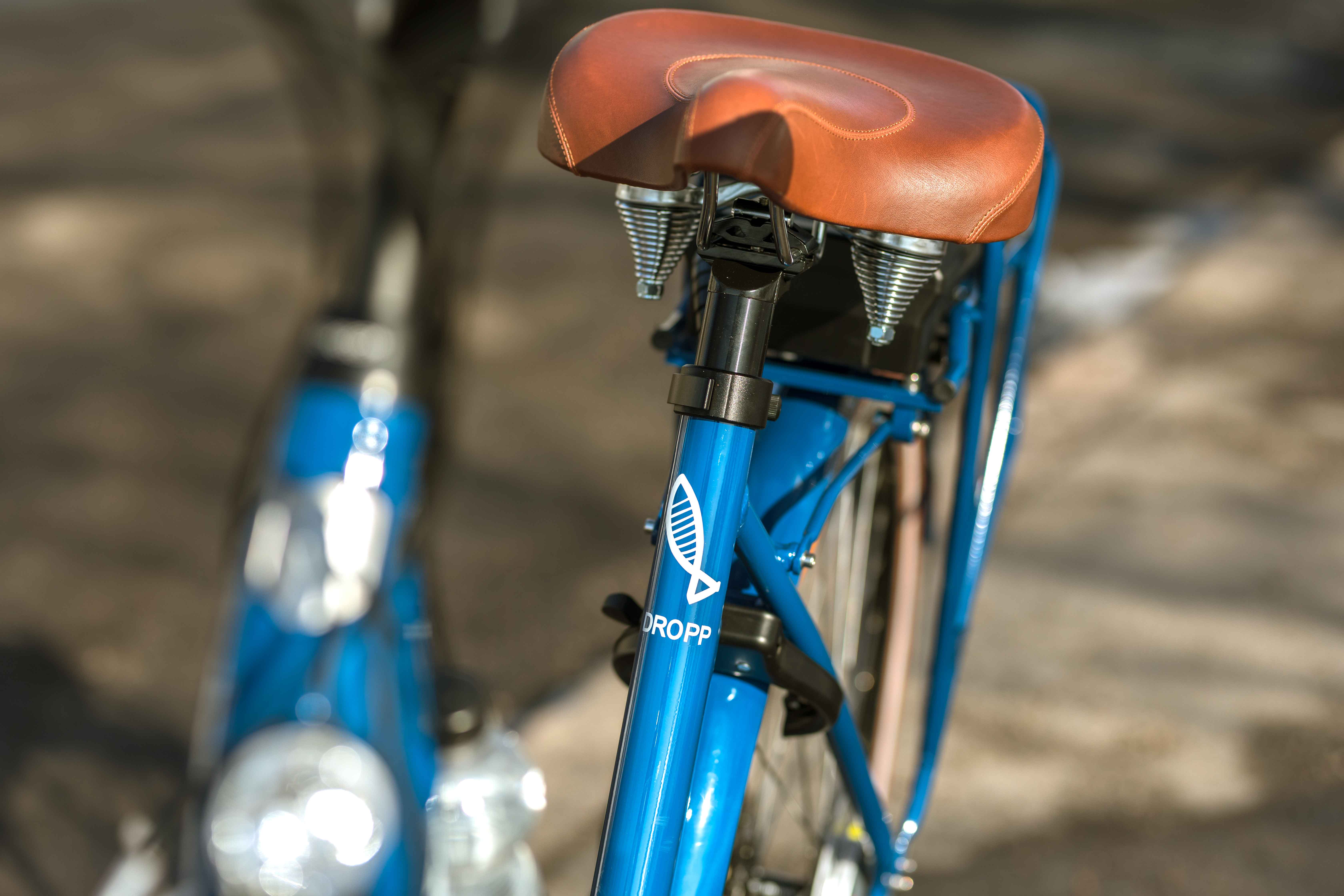 The sea blue color and the DROPP fish symbol in the frame were chosen to stand for the hope of a better future for the Baltic Sea. The donation will support the MONICOAST project, led by the University of Helsinki. It will contribute to the installation of a new measurement station in the coastal observatory outside of Hanko, the very place where the idea for the new line of e-bikes was born.
If you're interested in reading more about the MONICOAST project, you can follow it here. A limited edition of the Wheelström x DROPP bikes are now available in our webstore!