The sun is out and summer is just around the corner – what better time to explore Helsinki by e-bike! We've listed our favourite terraces along the coast of Helsinki, perfect for bike touring. As a bonus we'll share some great tips on how to get the most out of your experience.
Hampton Bay
Address: Hietalahdenranta 6
Opening hours: 11 – 00 (02)
Facebook page
Hampton bay is the latest addition to the terrace scene in Helsinki. The place will bathe in sun light all day, and the restaurant serves delicious looking sea inspired food. So sit down, enjoy the view, and order a given winner – fish&chips.
If you're only here for drinks, you should head for the lonkero dock. As lonkero (a Finnish long drink) is a bit of an opinion divider, it's a great bonus that the bar serves other drinks as well. So don't turn away even though everything is decorated in iconic blue and white lonkero colors.
From here our e-bikes will take us in the blink of an eye to a place that has already become a classic in Helsinki.
Mattolaitturi
Address: Ehrenströmintie 3 A
Opening hours: 9 – late
Facebook page
On a sunny day, Mattolaituri is a must. Grab breakfast or a lunch salad, or get comfortable with your drink or coffee in one of the lounge chairs on the mini beach, and enjoy the sea view and all the trendy (and not so trendy) people around. We're very thankful for the fake bird guarding the terrace, and keeping all the sea gulls on a distance. A bird-free terrace in Helsinki is gold.
Tip: In late summer, when the evenings get darker again, Mattolaituri usually plays a classic movie on a big screen on Monday nights – let's hope they'll keep up this tradition!
From Mattolaituri we ride all the way to Katajanokka in less than 10 minutes, where another popular spot awaits.
Bar Holiday
Address: Kanavaranta 7
Opening hours: Wed-Fri: 17 – late
Sat: 12 – late
(Extended opening hours from June 5th on: Doors will open during the week already at 16 and also be open on Tuesdays!)
Facebook page
Sitting down on the terrace at bar Holiday, you'll quickly switch in to a holiday mode. The careless and cool atmosphere makes it feel like you're on a mini vacation.
Order some sweet potato fries combined with a cold Aperol Spritz and enter your most relaxed state of mind. If your sweet tooth is craving something, we can really recommend the house-made soft ice for dessert. There's a lot of other great shareable food on the menu as well, so go crazy! Remember though – as Holiday likes to remind their guests: "Never eat more than you can lift." – Miss Piggy.
From Holiday it's easy to continue cruising through Kruunuhaka, and ride over the bridge to Sörnäinen, without even breaking a sweat.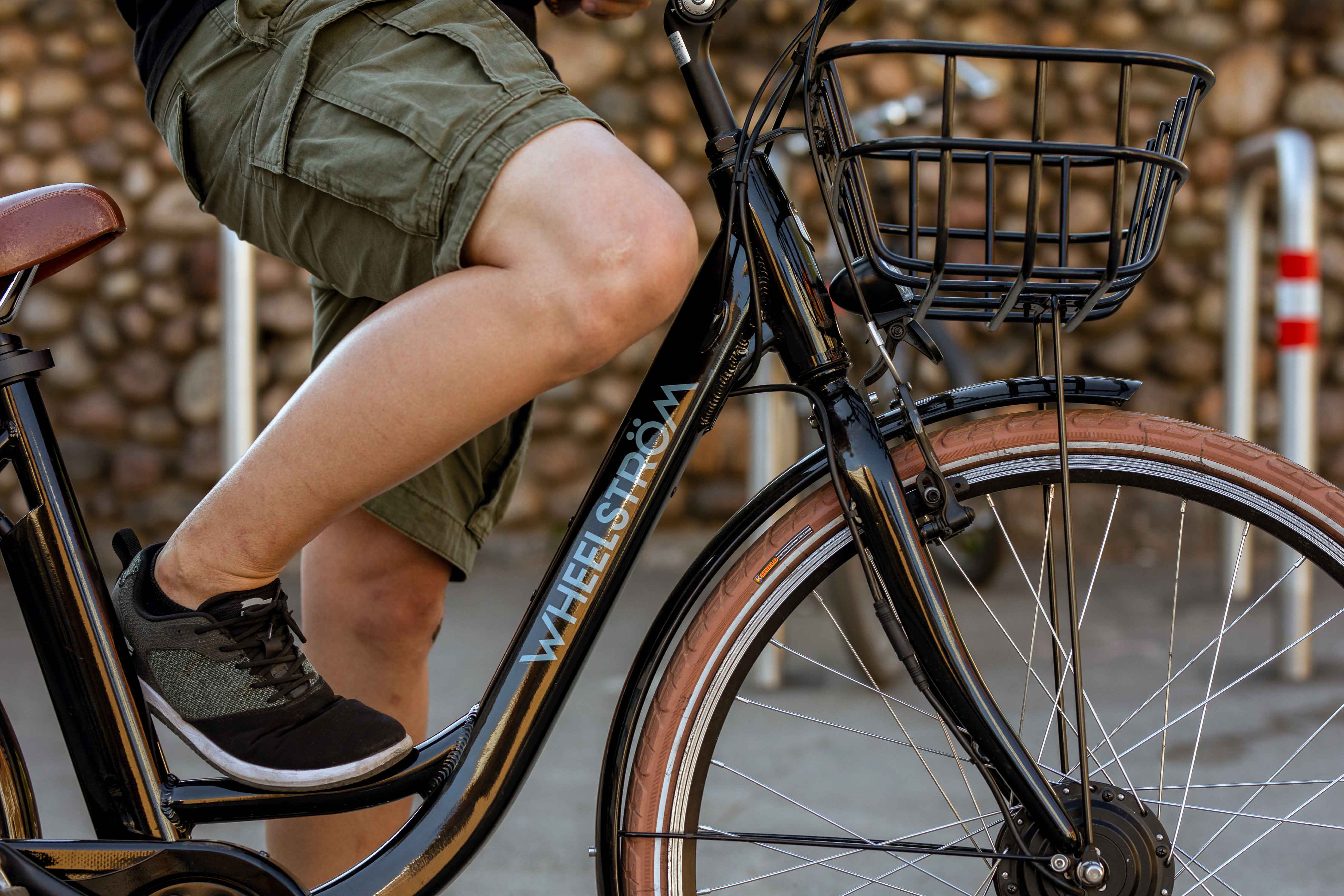 Leblon 
Address: Sörnäisten rantatie
Opening hours:
Facebook page
Another new comer among cool terraces in Helsinki is Leblon on Sörnäisten rantatie – we love that this area is slowly coming to life.
As the place is so newly opened, they only serve drinks for now, but just in time for summer there will be several restaurants opening up, making this a perfect spot for all day chilling.
Tip: There are yoga classes every Wednesday and Saturday morning all summer long, check out the event here.
From Leblon our e-bikes will easily fly us uphill to Hämeentie and Siltanen.
Siltanen
Address: Hämeentie 13 B
Opening hours: Mon – Sat 11 – 03 • Sun closed
Facebook page
Siltanen is a classic in Kallio, and easily accessible by bike.
If you're hungry again, Onda serves great food here. On Saturdays there's a cool Peruvian brunch (remember to check serving times and book ahead) and if you arrive later you can also get some dinner from the à la carte menu.
Grab a beer and enjoy the chill atmosphere, and even stay for a relaxed night out. Usually there's a DJ playing and the place attracts a fun mix of people.
Tip: Do you have a special talent? We hear Siltanen has an open mic night every Monday during the summer! Simply show up, tell them your name and what you want to do and the stage is yours for up to 10 minutes! Even if you suck you'll get a free drink ticket, so you basically have nothing to lose. This sounds like something team Wheelström might try when we've figured out our special talents… stay tuned!