Did you know that e-biking can truly change your life – and for the better! We've asked some happy Wheelström e-bikers to share what they believe are the biggest benefits of e-biking, whether it's compared to driving, biking, walking or riding the bus. Here's a summarized list of the greatest and most surprising benefits that they came up with.
1. Minty fresh – Have you ever dreamed of looking fresh when entering the office after a very stressful (because who doesn't underestimate the time they need in the morning) bike ride or walk to work? Well, e-biking will help you with just that. If you don't feel like it, you won't break a sweat on your way to the office and you'll still be flying down the road.
2. Hassle-free & fast as lightning – Feel like taking a quick spontaneous stop on the way home? No problem, you can easily change your route, and will never have to worry about parking. Hate traffic? Only that is a good enough reason to switch to an e-bike, you'll be sailing past all car queues. Electric biking is most often the quickest way to get around if you live in a city, you'll only need minutes for a route that used to take you half an hour during rush hour.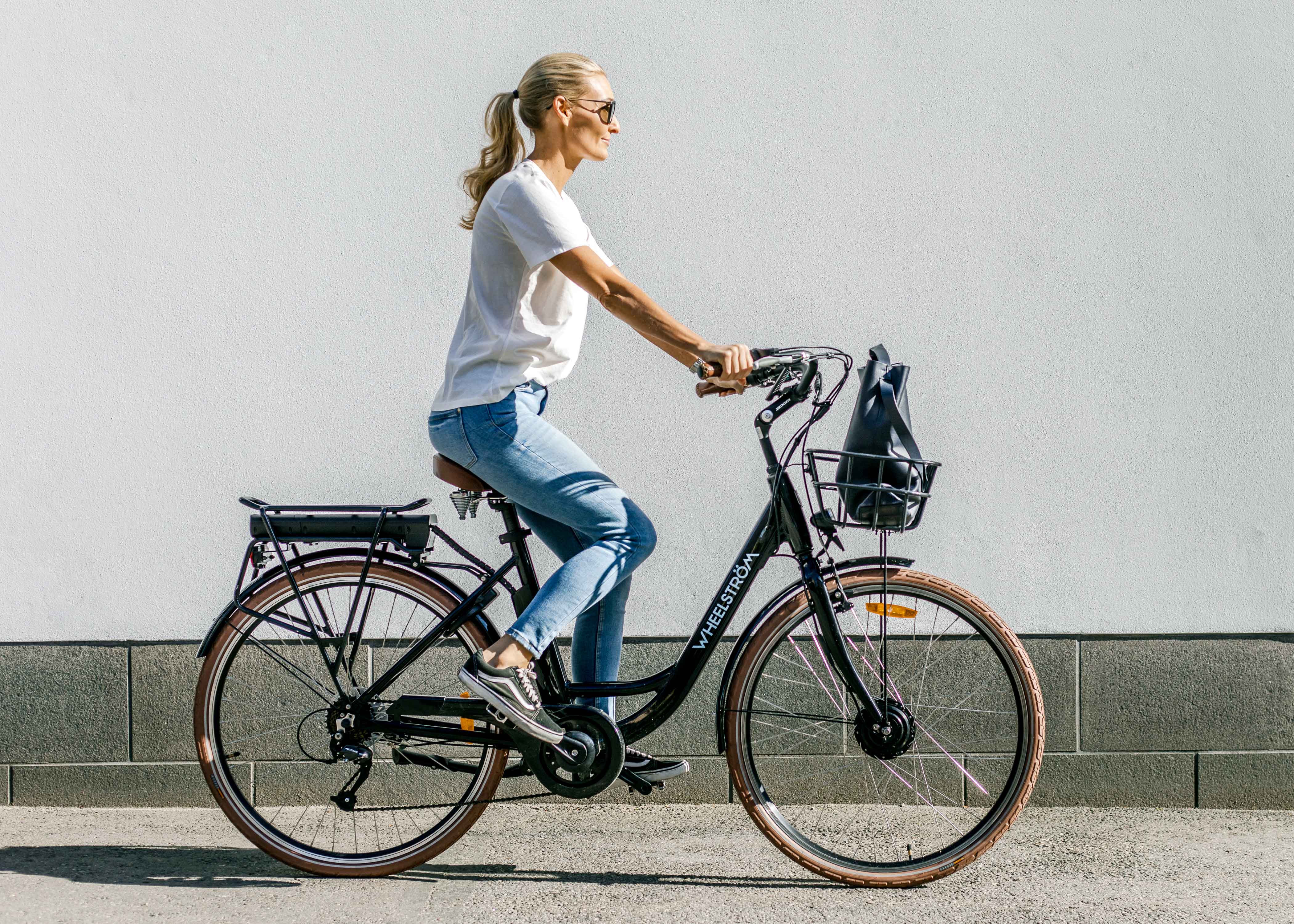 3. Cheap as chips – Not only will you feel fresh and fast, but you'll also be saving money as you won't be throwing it all away on gas, parking or bus tickets. An e-bike only requires some electricity for charging, and a seasonal service check-up.
4. Strong like an ox – Are you scared of switching your regular bike to an e-bike because you think it will make you fat and lazy? Think again! Research shows that not only do e-bikers choose their bike as a means of transport way more often than regular bikers do, but they also bike longer distances. If you're switching your car to an e-bike you have nothing to worry about, quite the opposite, your commuting time will be spent exercising (without getting sweaty) instead of just sitting in the car!
5. Guilt free cruising – Last but not least, on top of all this, you'll also be making an environmentally friendly choice when you choose to ride an electric bike!